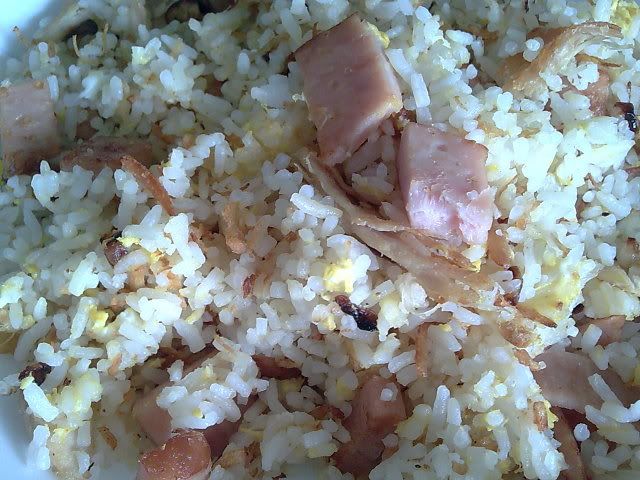 Portion: for 3 adults
Preparation time: 10 mins
Cooking time: 30 mins
Cost: SGD 45

Ingredients


6 premium farm eggs beaten
1000g premium turkey roasted and sliced
12 slices premium ham sizzled till crispy and chopped
1 cup garlic chopped
1 cup shallots chopped
Premium soya sauce
Premium oyster sauce
Premium black soy sauc
Premium chilli flakes
Premium olive oil
2 teaspoon salt
3 bowls premium cooked rice


What's Special:



The mix of plain turkey with salty ham balanced off the fried rice.


Method:
1)Deep fry the shallots and garlic, in olive oil for 5 mins.
2)Fry the sizzled ham, eggs, sauces, salt and rice for 10 mins or more till fragrant.
3)Serve with delight to start the family to a meaty hearty day.