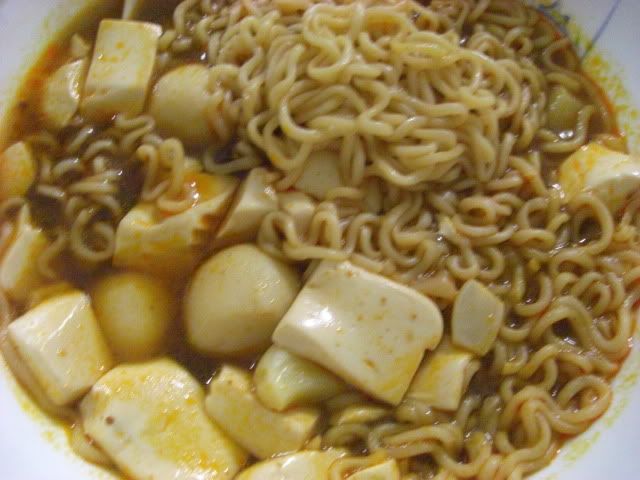 Portion: for 3 adults
Preparation time: 10 mins
Cooking time: 25 mins
Cost: SGD 30
Ingredients




2 dozen premium white fish ball spiced




2 slab premium soft white tofu




1 cup premium chef garlic chopped




3 cups premium fish stock




Premium extra tom yam paste




Premium soya sauce




Premium oyster sauce




Premium olive oil




2 teaspoon salt




3 bowls premium cooked white curly noodles




What's Special:



The all white cuisine in extra rich tom yam really is a good balanceof simple tasty fish tom yam broth in and through the tangy noodles with the complementary melting tofu and bouncy fish ball .


Method:
1)Deep fry the garlic, in olive oil for 5 mins.
2)Add tom yam paste and garlic in boiling fish stock for 5 mins. Add sauces, fish balls, salt and tofu for 10 mins.
3)Pour in the cooked white noodles for 3 minutes to complete one of the whitest dish on earth.