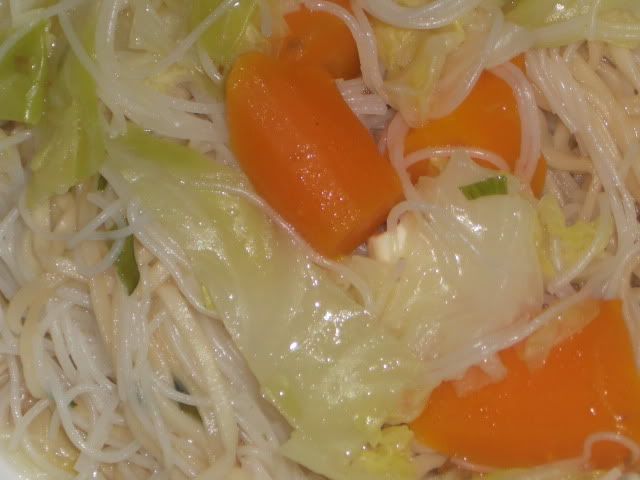 Portion: for 3 adults
Preparation time: 10 mins
Cooking time: 30 mins
Cost: SGD 30
Ingredients




2 dozen premium fish ball spiced




500g premium dried scallop softened




200g premium chicken meat minced




3 premium whole large carrots chunked




1 premium large round cabbage sliced




1 cup garlic chopped




1 cup shallots chopped




1 cup fried shallots




2 cups fish stock




1 cup chicken stock




Premium soya sauce




Premium olive oil




3 teaspoon salt




3 bowls premium cooked white thin noodles




What's Special:



The singly white meat taste of the whole soup feels so pure and delightful when dine in separate bowls from the cooked dry white thin noodles bundled with the soft cabbage slices and carrots that melts in the mouth.


Method:
1)Deep fry the shallots and garlic, in olive oil for 5 mins.
2)Add all the white meat (including scallop), vegetables, salt and sauces and simmer in the white stock mixed for 25 mins till all are soft.
3)Dine in separate bowls the dry thin white noodles and pure soup for the mellow meal of the family.