Portion: 3 adults
Preparation time: 15mins
Cooking time: 10mins
Cost: SGD 20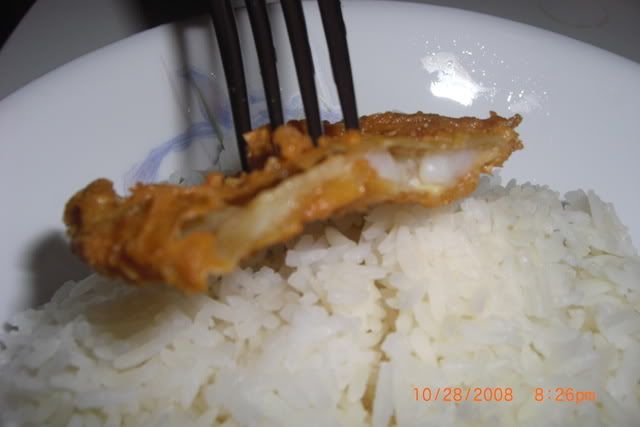 Ingredients:


300g fresh chicken meat minced
150g premium fish paste
6 big premium beancurd skin
150g premium shrimps grounded
1 egg white
Mayonnaise
Soy Sauce
Premium Olive oil

What's Special:


Mixing three white meat marinated with soya sauce just leaves the nostalgia of good old Kampong homely dinner with the family. This dish allows the use of variety of meat you can mixed with different delicious creations for the joy of family cuisine dining........all in a crisp!!

Method:


1) Marinate the three white meat with soy sauce and egg white for 10 minutes.
2) Divide into 6 portions the marinate and spread evenly on each each half of the bean curd. Wrap the other half over. Seal the sides with starch.
3) In a pan of hot heated olive oil, deep fry the the dish till golden.
4) Serve with Mayonnaise and keep your family coming as oathed.