Portion: 3 adults (4 each)
Preparation time: 20mins-1 day
Cooking time: 15mins
Cost: SGD 20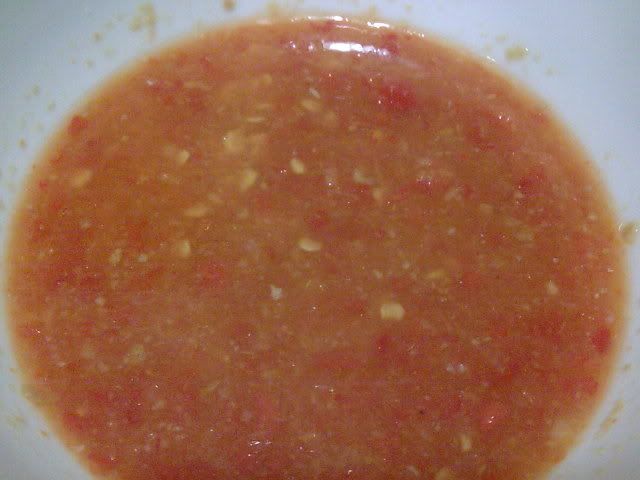 Ingredients:


1 dozen premium Chicken Wings washed and thoroughly dried
3 tablespoon premium Chili Oil
3 tablespoon premium Honey for cooking
100g Chef Garlic sliced
1 tablespoon premium Salt
1/2 bottle of premium Olive Oil


What's Special:


The combination of chili oil and honey for cooking in garlic flavored oil is always a deliciously fragrant attraction for fiesta meat lovers on a cold night.

Method:


1) Marinate the chicken wings with garlic, chili oil, honey and salt for 15mins if not overnight.
2) Deep fry in medium flame for 3 mins.
3) Remove the garlic before they are burnt.
4) In high flame deep fry for the last 5mins.
5) Serve hot with fries or cheese dips with the meat loving family.