Portion: for 3 adults
Preparation time: 20mins
Cooking time: 15mins
Cost: SGD 25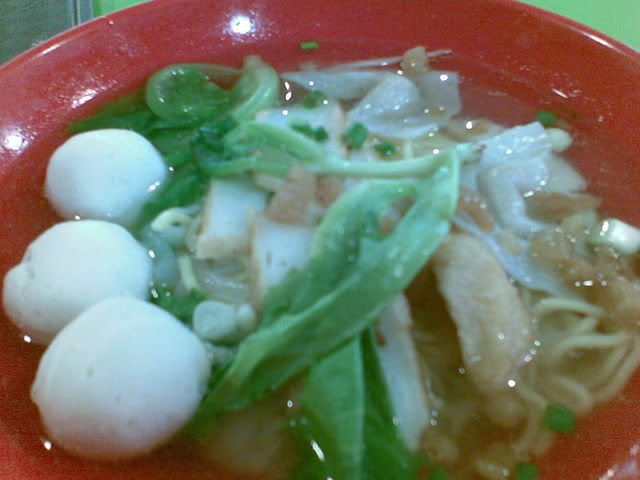 Ingredients:
500g premium raw Fish Balls washed
3 cups premium Fish Stock
2 slabs premium Fish Cake deep fried
Deep fried shallots
2 balls of boiled cooked yellow noodles
2 balls of boiled rice broad noodles
1 cup Lettuce washed and cut
6 white raw fish wraps (see photo)
2 stalk spring onions chopped
Pepper to taste
1 slab of deep fried meat chop sliced into strips

What's Special:


Adding deep fried meat chops to the noodles in fish soup, gives a "sweeter" taste to the whole cuisine.

Method:


1) Cook in the fish stock, the fishwraps and fish balls for 10 mins.
2) Add in the just boiled noodles for the last 3 mins.
3)Put in the final touch of shallots, spring onions and fish cake.
4)Pour the broth and ingredients over into 3 serving bowls.
5)Celebrate under a cooling fan the warm cuisine.