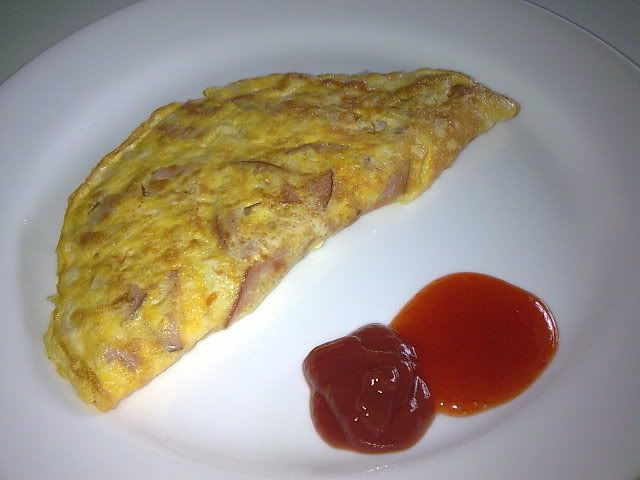 Portion: 3 adults
Preparation Time: 15 mins
Cooking Time

: 10 mins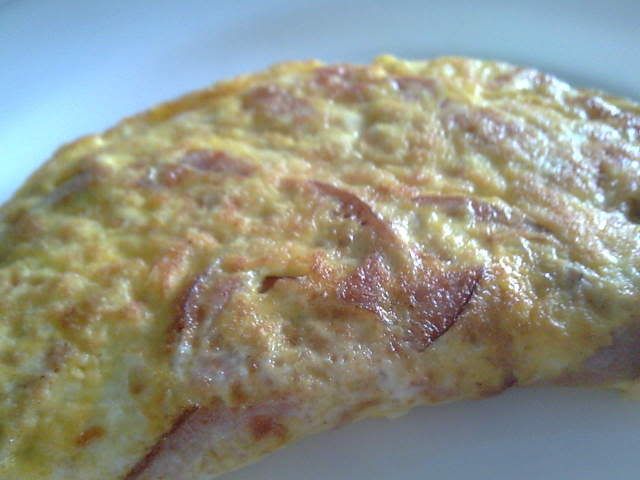 Ingredients:


8 premium eggs slightly beaten
1/5 cup premium smoke ham
1/2 cup premium cottage cheese mashed
1/8 cup minced garlic
1/8 cup minced shallot
1 tablespoon sugar
1/2 cup olive oil




What's Special:


Deep frying the smoked ham again gives a richer taste to the omelete for a heartier breakfast.




Method:


1)In a wok of hot olive oil, deep fry the smoked ham for 2 mins.
2)Add in the rest of the ingredients and fry for 4 mins each side.
3)Have the breakfast with toast or sausage and ketchup with loved ones...