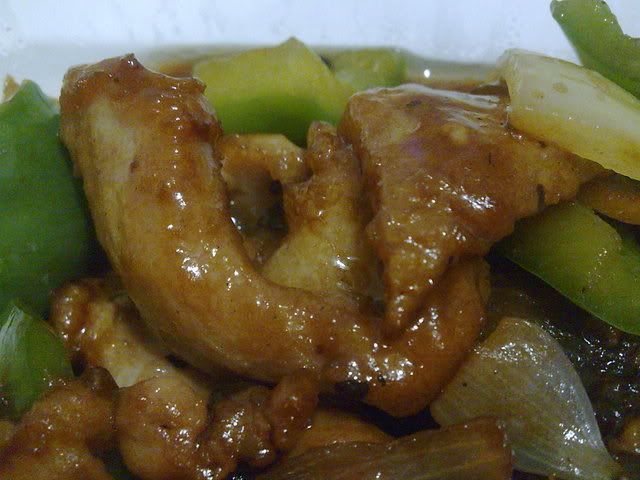 Portion: for 3 adults
Preparation time: 15 mins
Cooking time: 20 mins
Cost: SGD 30


Ingredients:
1 tube premium egg tofu sliced
Rice for 3
Meat:
300g premium fresh chicken fillet chopped
300g premium fresh meat loin sliced
300g premium roasted meat chopped
100g premium meat liver
Greens:
1 large green pepper
1/2 large red pepper
1/2 cup cucumber cut into chunks
1/4 cup fresh pineapple cubed
Condiments:
1/4 cup garlic chopped
1/4 cup shallots chopped
1/4 cup large red onions diced
1/10 cup chicken stock
Ketchup
2 teaspoon salt
Premium sugar
Premium black pepper grounded
1/4 cup starch solution


What's Special:
The steamy pan-fried meat and greens with plain rice just stirs the family to samba and dance as well around this delightfully sizzling mix.

Method:
1)Pan fry the shallots, garlic,onion and tofu in olive oil till fragrant and tofu brownish.
2)Add in the meat for 5 mins and greens for 5 mins, then add in the stock to boil for 2 mins.
3)Add in rest of condiments except starch solution and stir fry for 3 mins
4)Dance and Dine....