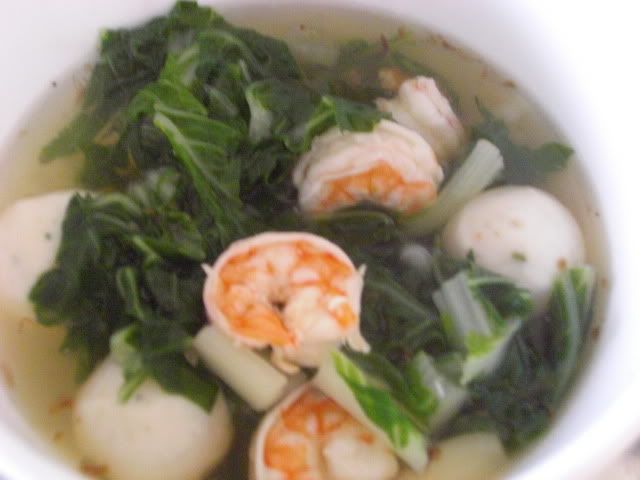 Ingredients
1 basket full of premium baguette
800g premium of chicken fillet diced
500g premium prawn shelled and de-veined
18 premium fish balls spiced
2 whole premium large leafy vegetables
2 packets white stems skinned,
1 cup premium chef garlic chopped
3 cups premium chicken and abalone stock
Premium soya sauce
Premium oyster sauce
Premium olive oil
2 teaspoon salt



What's Special:

The triple layered soup of prawns topping, vege in the middle and chicken fillet gives the mysterious look of an underground garden. Bon Apetit!



Method:
1)Deep fry the garlic, in olive oil for 5 mins.
2)Add chicken fillet, fish balls, prawns, stem, all sauces and vege to stock for 20 mins.
3)Served baguette with family love.