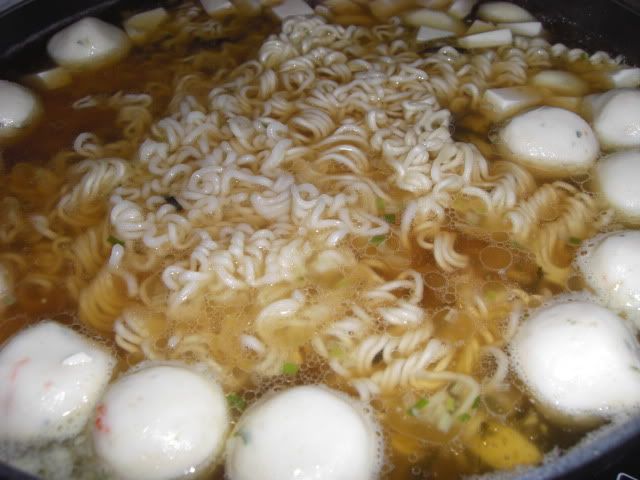 Portion: for 3 adults
Preparation time: 15 mins
Cooking time: 20 mins
Cost: SGD 30

Ingredients


2 dozen premium huge fresh fishball
50g premium Japanese oyster bits
50g premium fresh scallop cubed
50g premium Japanese scallop powder
1 slab tofu finely cubed
8 sachets premium Japanese prawn sauce
1 cup premium chef garlic chopped
3 cups premium fish and abalone stock
Premium Japanese oyster powder
Premium soya sauce
Premium oyster sauce
Premium olive oil
2 teaspoon salt
3 bowls premium cooked curly noodles


What's Special:



The fishballs are like family members gathering round for a saucy and savory noodles warm treat.



Method:
1)Deep fry the garlic, in olive oil for 5 mins.
2)Add in all goodies and simmer for 15 mins.
3)Pour in the cooked white noodles for to complete the family loveboat.