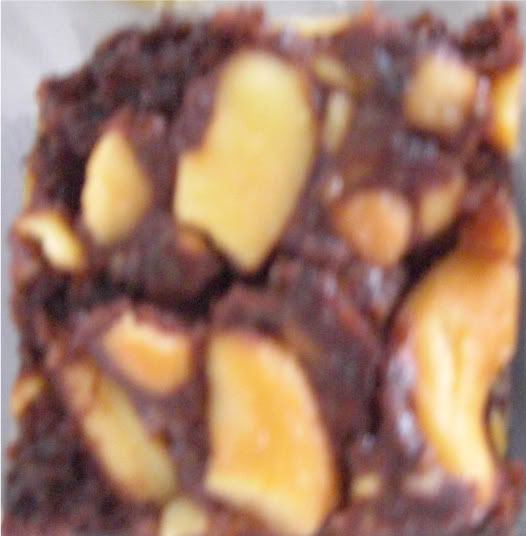 One and Only Biggest..............................
Portion: for a family of 4 adults only
Preparation time: 50 mins
Cooking time: 20 mins
Cost: SGD 35

Ingredients:


200g branded heavy chocolate syrup
1 teaspoon Brandy
1 cup premium Cocoa powder
1/4 cup coarse sugar
1 cup self raising flour
1 tablespoon baking powder
1 tablespoon baking soda
1/4 cup butter unsalted
1/4 flavoured nuts
What's Special:


The essence that is the cherry shandy that gives the spirit of the brownies an overwhelming warmth on the cheeks. The flavoured nuts makes the brownies less sugary and gives a more chunky feel.
Method:


1) Mix all ingredients well. Bake in a pre heated oven of 200 degrees celcius.
2) Serve the family sweet and hot!