Portion: for 3 adults
Preparation time: 15 mins
Cooking time: 10 mins
Cost: SGD 30

Ingredients:


Paste:
500g premium shrimps shelled and de-veined
1/2 cup premium sambal chili
500g premium shrimp paste
500g premium mackeral fish paste
1/2 cup salted low starch solution
1/4 cup sugar
1/10 cup lime juice
1/10 cup coconut milk
Wrap:
2 banana leaves cut into 6 pieces
12 toothpicks
Dip:
Sambal Chili paste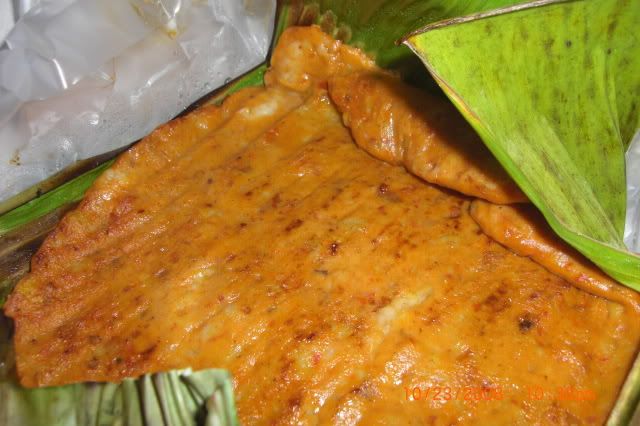 What's Special:


Add whole shrimps in the Otah adds crunch to the normal soft paste. Having lime juice balances the overly heavy and spicy Otah, making it an appetizer more than a hunger cure.

Method:
1) Mix in a bowl all the ingredients for Paste.
2) Separate into 6 portions and Wrap up the Paste.
3) Steam under high heat for 10 mins. Cool it down.
4) Barbecue the Paste in Wrap. Remove Wrap before serving Paste .
5) Serve with dip, baked hot dog buns, tea and salad for a family fiesta picnic.