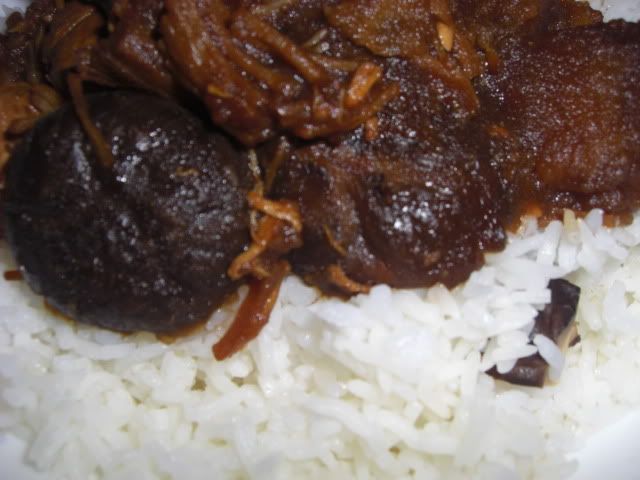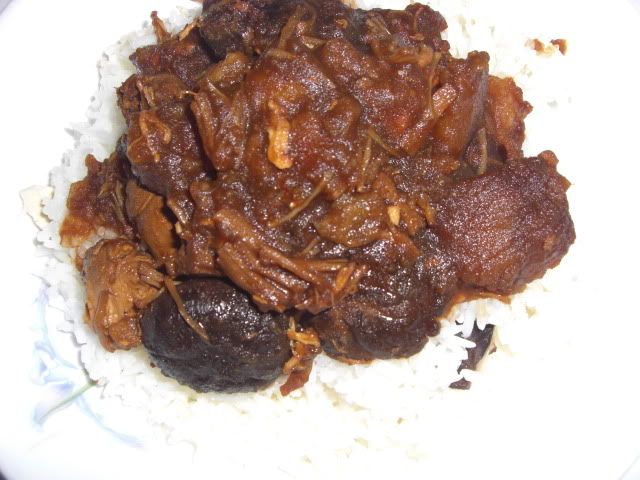 Portion: for 3 adults
Preparation time: 10 mins
Cooking time: 50 mins
Cost: SGD 55


Ingredients
800g premium Japanese mushroom soaked in sweet sauce
500g premium dried scallop softened
200g premium chicken fillet minced
4 premium large American potatoes finely chopped and softened
1 cup garlic chopped
1 cup shallots chopped
1 cup fried shallots
2 cups chicken stock
Premium soya sauce
Premium oyster sauce
Premium olive oil
2 teaspoon salt
3 bowls premium cooked sweet white rice


What's Special:

The richly sweet sauced mushroom with lightly sweetened white rice is very sweet to the mouth yet will still taste light when mixed with the potatoes and scallops .


Method:
1)Deep fry the shallots and garlic, in olive oil for 5 mins.
2)Add all the fabulous ingredients in one go in a stew pot and stew for 45 mins.
3) Sweet Sweet tasting with the super supper meal for the family.