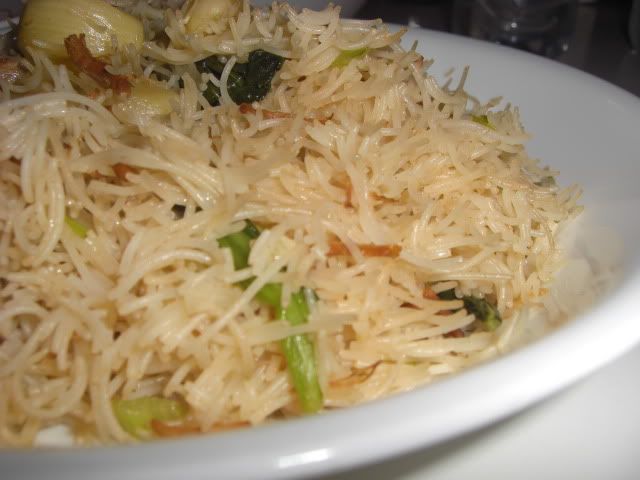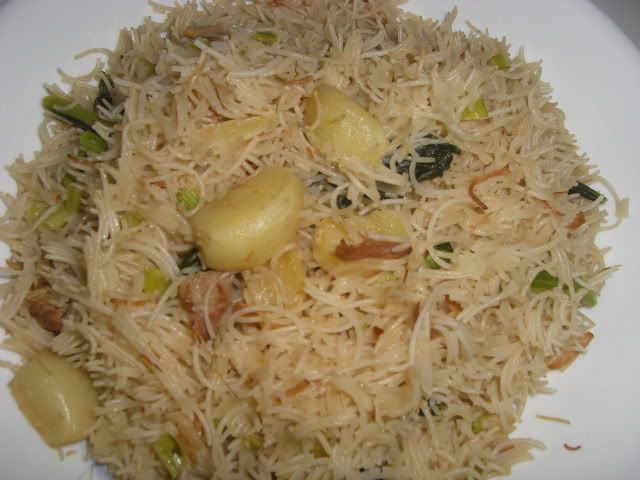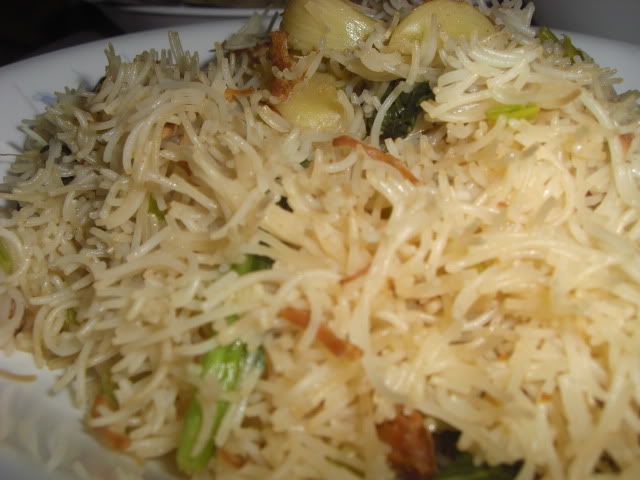 Portion: for 3 hungry adults




Preparation time: 15 mins




Cooking time: 20 mins




Cost: SGD 30




Ingredients
500g premium dried scallops

blanched


3 packets of whole fresh vegetables cut
1 cup garlic in florets
1 cup onions minced
Premium soya sauce
Premium oyster sauce
Premium olive oil
2 teaspoon salt
3 plates premium thin rice noodles blanched


What's Special:


To focus on nibbing the shredded dried scallop in the midst of garlic and onion fragrance and softly textured greens of thin rice noodles is a gifted treat for the whole family.
Method:


1)Deep fry the onions and garlic, in olive oil for 5 mins.
2)Add in the vegetables for 5 mins. Add in the dried scallops for 5 mins. Add noodles,

salt and sauces

and stir till noodles turn dry.
3)Get the family to finish it fast while still hot!