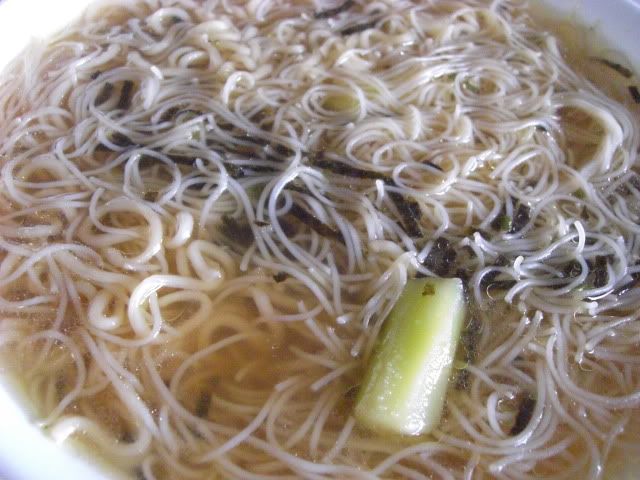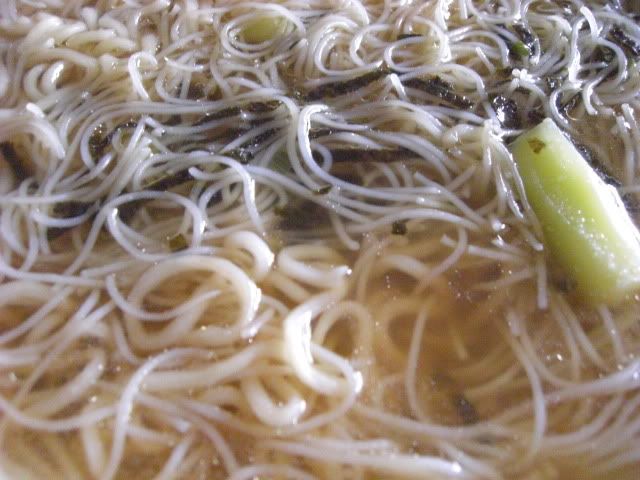 Portion: for 3 adults
Preparation time: 35 mins
Cooking time: 25 mins
Cost: SGD 40
Ingredients




1 whole premium chicken skinned and deboned for stock




50g premium Japanese oyster bits




2 whole premium large broccoli made in florets




2 packets green stems skinned




8 sachets premium Japanese seaweed shredded




1 cup premium chef garlic chopped




3 cups premium fish and abalone stock




Premium Japanese oyster powder




Premium soya sauce




Premium oyster sauce




Premium olive oil




2 teaspoon salt




3 bowls premium cooked curly and thin white noodles mix




What's Special:



The oyster ocean flavor that hints consistently throughout the cuisine dining makes me recall the time I spent with my family gathering on a rainy day round the dining table that is so warmed with family food and love.



Method:
1)Deep fry the garlic, in olive oil for 5 mins.
2)Add chicken to stock for 35 mins. Add broccoli, greens, oyster bits, seaweed, salt and sauces to simmer for 15 mins.
3)Pour in the cooked white noodles for 3 minutes to complete with family love.