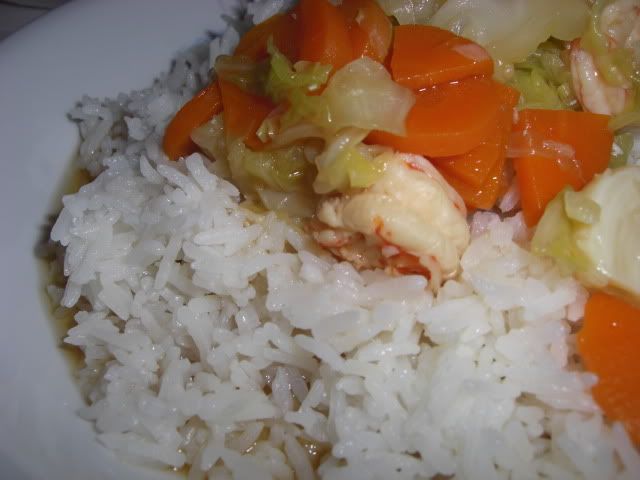 Portion: for 3 adults




Preparation time: 15 mins




Cooking time: 30 mins




Cost: SGD 40
Ingredients

200g premium dried mini shrimps grinded and roasted



1000g premium grey prawns




6 premium medium carrots chunked



1 premium large glassy cabbage sliced



1 cup garlic chopped




3 cups premium oyster prawn stock




Premium deep fried prawn powder




Premium soya sauce





Premium special shrimp sauce




Premium oyster sauce




Premium olive oil




2 teaspoon salt




3 plates premium cooked white rice
What's Special:





A chunky gastronomic delight for an ernestly cooked seafood -salad- seeking evening for a family to dwell in.
Method:

1)Deep fry the dried shrimp and garlic, in olive oil for 5 mins.




2)Add all the fabulous ingredients for 20 mins.




3)Serve on white rice the ingredients, followed by careful and thoughtful scoops of sauce till just visible at the side to invite the family to dish in the deep.